"unconfused?" is the blog of Evan Marshall, a technologist and musician originally from small-town central Iowa. He has worked in server and database administration with companies such as US, Inc. and Mayo Clinic in Rochester, Minnesota. And now at McKesson in Springfield, Missouri.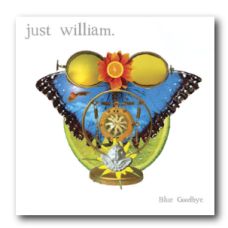 He and a few good friends from Iowa made up the band
Just William
in which he played guitar, sang lead on many of their songs, and contributed in songwriting. In 2003 they released their full length album titled "Blue Goodbye". Their first single, "Rosalie", from this album spent 21 weeks on FMQB's AC Top 40 list, and reached #4 on the charts for 2 consecutive weeks. This album is presently available on the
iTunes Store
or via
Amazon MP3 Download
.
During this time Evan was also very active with home-group leading with his wife for a group of people from his church, and with worship-music for church services. Though Just William disbanded in 2007 with members moving to different states, and getting involved with other musical projects, Evan continued playing music in the church by leading worship music with the
Vineyard church
.
Currently, Evan works as a systems administrator for remote home-care health agencies across the United States with McKesson. During spare time he enjoys photography, playing music or guitar, coffee and espresso, and hanging out with family and friends. Living in the Springfield, MO area, it is not uncommon to find him with people close to him having coffee or a pint.
Evan presently lives in southern Missouri with his wife and two daughters.
For more information, please contact
via e-mail
.
Praise for Just William - "Blue Goodbye":
"Easily one of the surprise songs of this year is 'Rosalie.' Just William. delivers on all fronts with this haunting, melodic, lyrically compelling and musically intelligent single. Give this your full attention and see if you don't agree. From the CD, Blue Goodbye."
-- FMQB